EMERALD GREEN AND ORANGE FOR AUTUMN/WINTER 2013
Written by Tajinder Hayer in Trends on the 23rd September 2013 / Emerald Green and Orange for Autumn/Winter 2013
Each season, menswear moves forward just a little. The changes are subtle, which suit the fact that most men know what they like and want to stick to it, but changes in colour palettes to suit the changes in season are common.
Earlier this year, the mens catwalks showed two big colours that stand out as being key this autumn/winter – emerald green and orange.
Both sound as if they should be kept well out of your wardrobe but the below should show how to wear them with confidence and give your closet a boost for the winter.
As with any colour as bold as these two, you need to carefully consider your skin tone and choose items that work for you considering your build, lifestyle and how comfortable you are with such a colour.
If for example, you do not think an emerald green suit would work for you (think Ryan Gosling and Robert Pattinson) maybe start with a pocket square or tie that you can incorporate into your wardrobe.
Emerald Green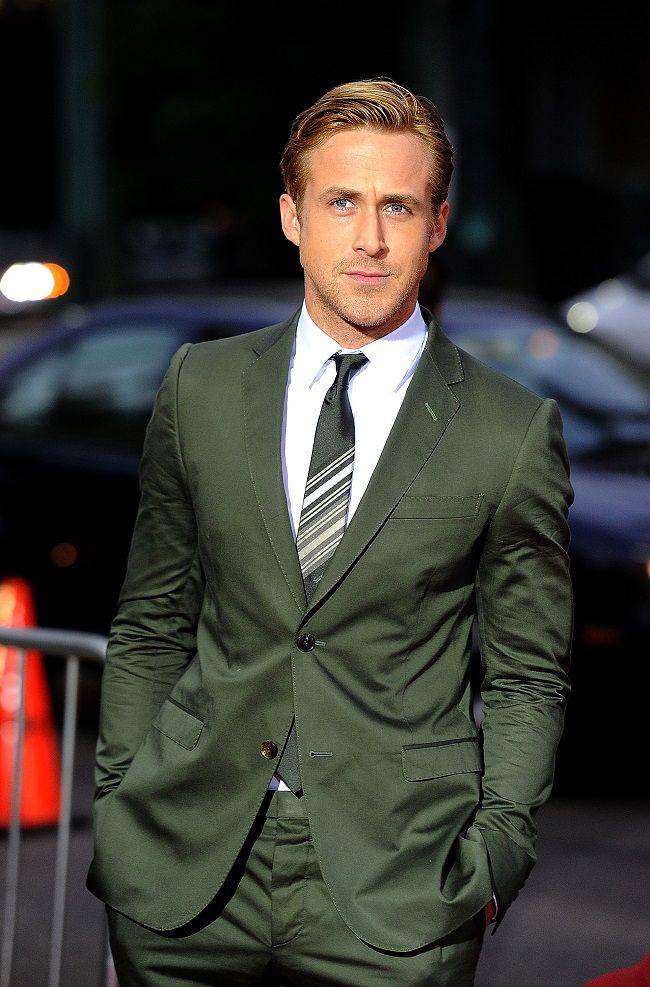 Ryan Gosling wearing a green suit
A bold colour choice, this shade of green works surprisingly well with a winter wardrobe, especially with navy. When worn together, these shades are incredibly versatile.
Emerald green was a popular choice with the catwalks as shown on the collections of Richard James, Ami and Paul Smith: The high street is full of items in this shade.
My pick would be this T shirt from Topman Lux (£20), Gagliardi jacket and this biker jacket with fur collar from Zara (£89), both would look great with dark denim.
Orange
Green and orange working well together
An even bolder choice but one that will really stand out against the normal winter shades of navy, grey and black.
Again, the key with orange is to wear it sparingly and splash it into your pre existing wardrobe.
Topman Design showcased a huge array of orange items in their January show: I think it is best used in knitwear, as in the below Reiss jumper (£75) or in accessories like this Turnball & Asser pocket square from Mr Porter (£50).
A scarf would also work really well and brighten up a smart and neutral look.
comments powered by

Disqus
Comments