MURDOCK AT HACKETT SPITALFIELDS
Written by Menswear Style in Hair on the 18th October 2013 / Murdock at Hackett Spitalfields
Recently we took a trip to Murdock at Hackett Spitalfields in London. Actually, MWS Craig had an appointment with the Barber, which is no big deal but for someone who has never been to a hairdressers ever, this was actually a big life experience.
Craig talks about how he has somehow gone all these years without visiting a hairdresser:
"My old man has clipped my hair all my life and I've always just had a boring short blade all-over because my hair is A. very thick and wavy, and B. grows in all kinds of directions. I actually once grew it out for a full year at uni and the result was some sort of curly perm. So to be honest I didn't think much was possible with my hair, but it turns out I was very wrong. I was booked in with the head barber but he decided to break his ankle before our date so the young Sam Hickey took on the challenge. The way he has blended my hair and given me a killer side parting is awesome. Things have happened to my hair that I didn't think was possible. It looks like I'll be paying for my haircuts from now on..."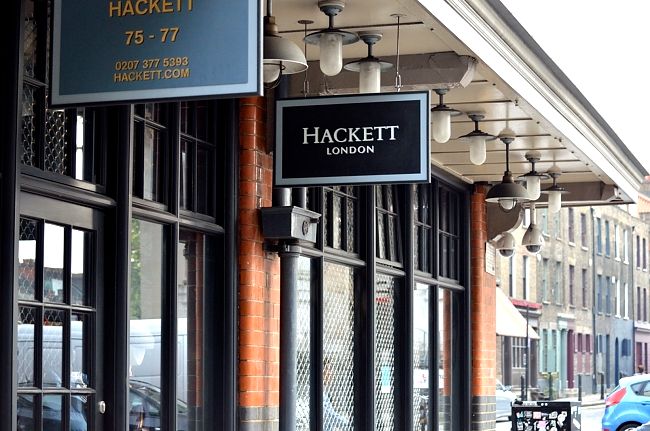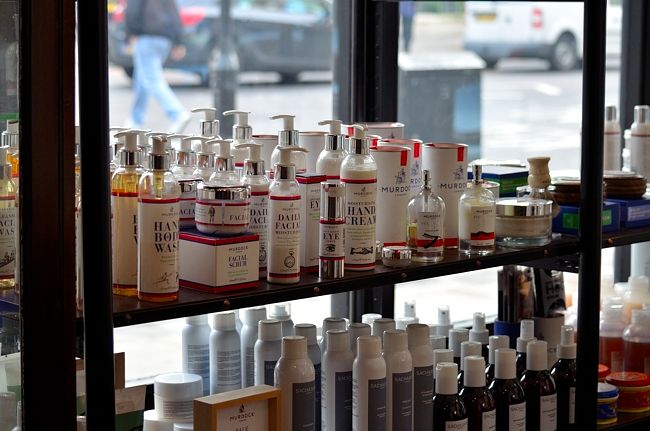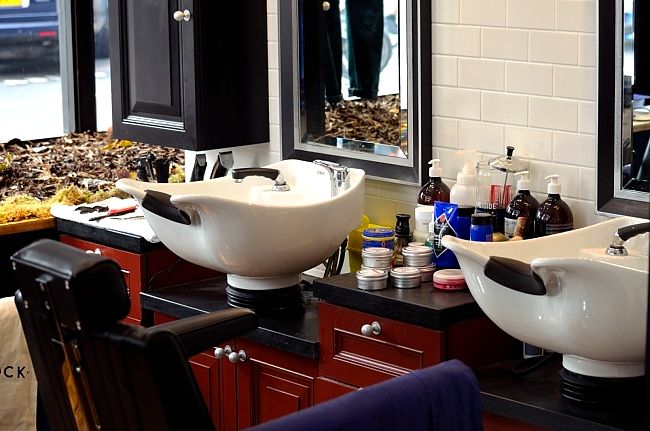 The Hackett London store and Murdock London barbers concept works so well. The interior design is incredible. It's like stepping inside a forest. There's taxidermy, trees and leaves everywhere and downstairs there's a really cool gentleman's lounge with a pool table. With Barbering being so popular of recent years, we asked Sam to give us an insight into the Barbering world and his take on the sudden growth.
Tell us about yourself and your career at Murdock
"As a 20 year old, grooming and style has always been at the forefront of most things I've done over the last 5 years or so. My career as a barber started when I was 17 in Chelmsford before I took the plunge and decided to challenge myself cutting hair in London."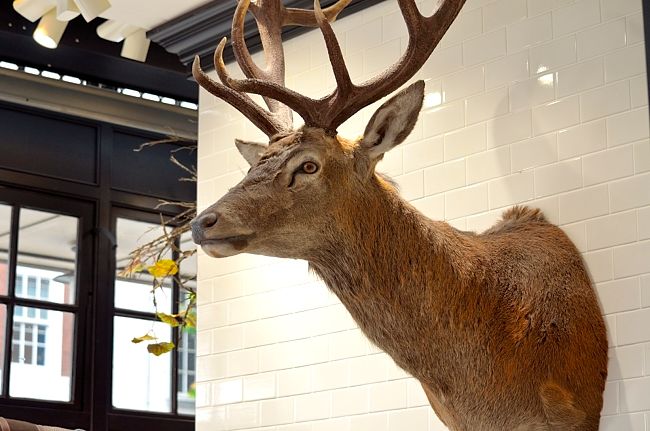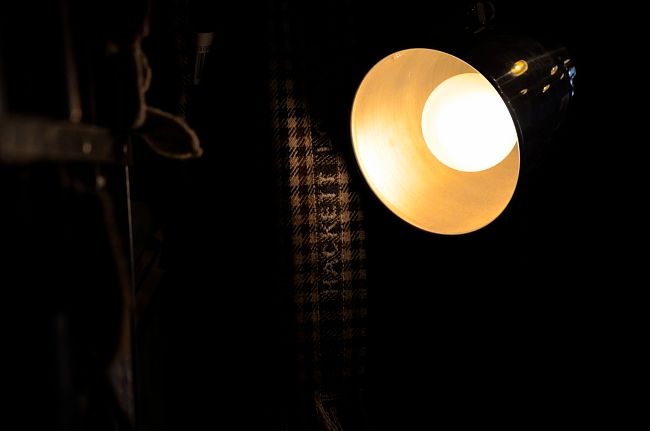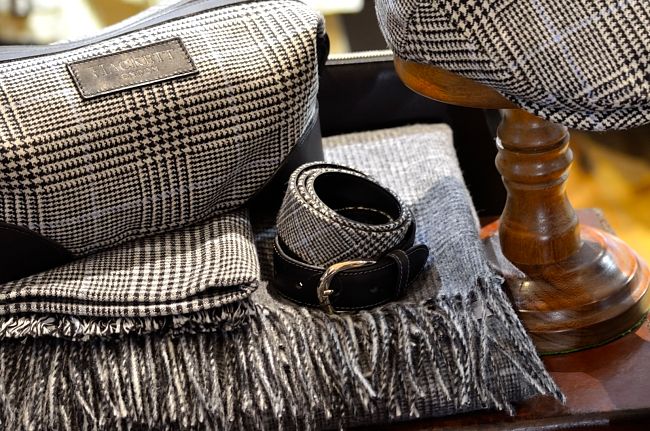 Traditional barbering seems to be popular at the moment. What do you know about that?
"Barbering has always been prominent through the world. Razors were even found around 3500BC which shows that even the earliest of chaps were starting to clean up their appearance. The resurgence of the traditional British barber is highlighted by men wanting to look the part in their sharp suits and shined-up shoes. We've seen a lot of men wanting to spend that little bit more time being transformed from a hair disaster to a presentable yet functional style."
Best thing about barbering?
"For me, the best thing about barbering is the continual cycle of style changes and consistant desire to feel and look dapper. People don't need to be scared about the introduction of a parting to their style or even the use of a hairdryer in their daily grooming regime. It also makes me feel like I've made someone's day when they walk out of the chair with a smile on their face, ready to face the world with a new style."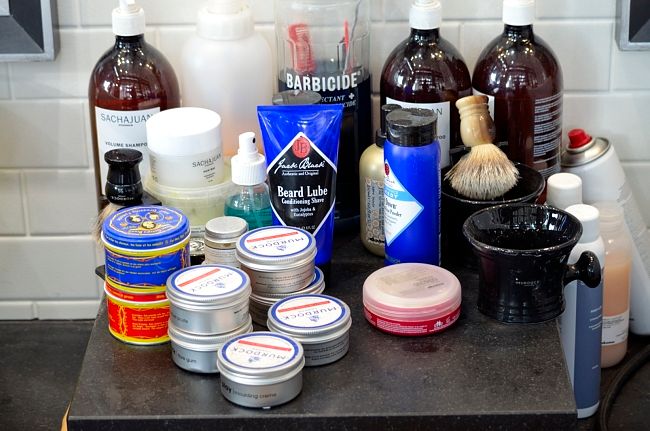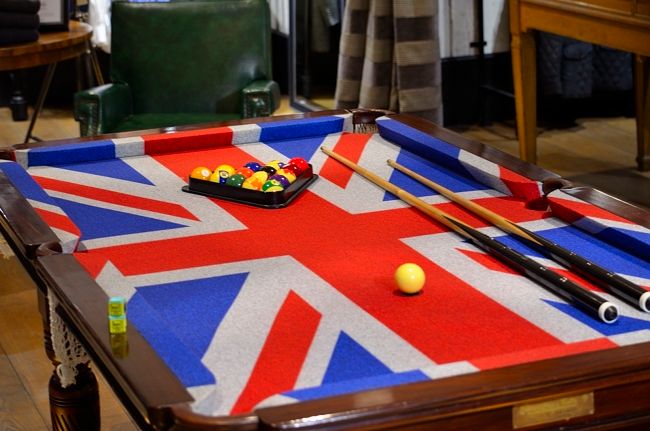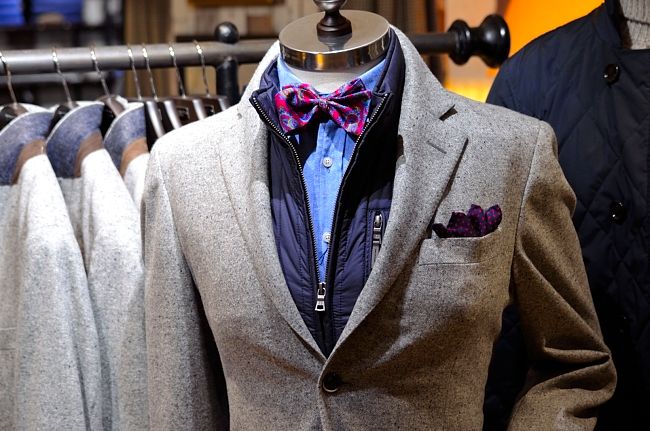 Worst thing about barbering?
"I don't really dislike anything about the job in all honesty! From hot towel facials to wet-shaving with the cut-throat razor, I love it all!"
Any hair trend tips for Autumn/Winter 2013?
"Partings are still the trend. A nice sharp parting can transform any haircut. Also, don't be afraid to use a hairdryer and even a touch of product. Remember, less product is sometimes more!"
comments powered by

Disqus
Comments