GET YOUR GEEK ON!
Written by Ursula Doorga in Get the Look on the 29th October 2013 / Get Your Geek On!
You've read the title and you're thinking to yourself: "geek and style, what?" Before you shrug it off - I'm not talking "Geek" in its traditional sense - we here at MENSWEAR STYLE would like you to have a fashion sense and substance. So fear not and read on.
To think of Geek Chic in terms of fashion, don't think back to your student days of when you wore that 'cool' science-y slogan tee in a tragic attempt of trying TO impress that girl, you always saw from a distance but never had the courage to approach (bet your cringing now aren't you?).
Move on from that moment and think of Geek Chic in the sense of defining formal suits, shirts, plaid coats, chunky knitwear and waistcoats. Think more Ralph Lauren with their button down shirts and preppy styles.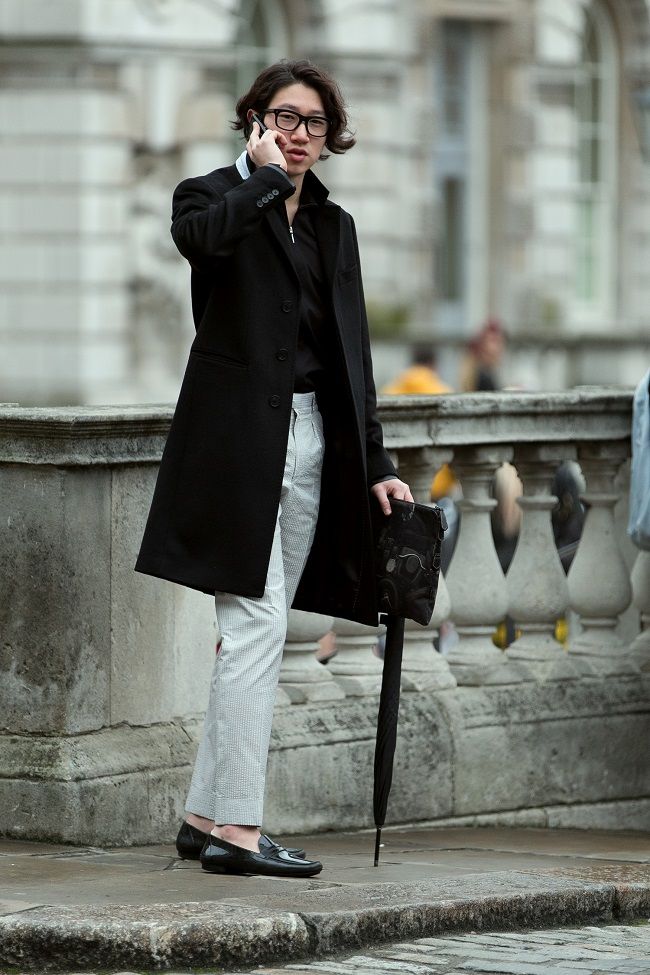 LFW 2013 taken by Zane Colquhoun for MWS
Admittedly, this doesn't sound very geeky at all – just you wait. The Geek Chic trend is all about embracing the inner Geek within you, whilst also trying to tame your overall look and style.
How can you get your geek on, you ask. It's really simple: accessories. From clear lens oversized glasses, ties & bow-ties, leather shoulder bags to braces, this is a great trend to have fun with and explore a more relaxed formal look.
You don't even have to break the bank or your brain in attempts of changing – keep your current look and just add subtle hints of geekiness.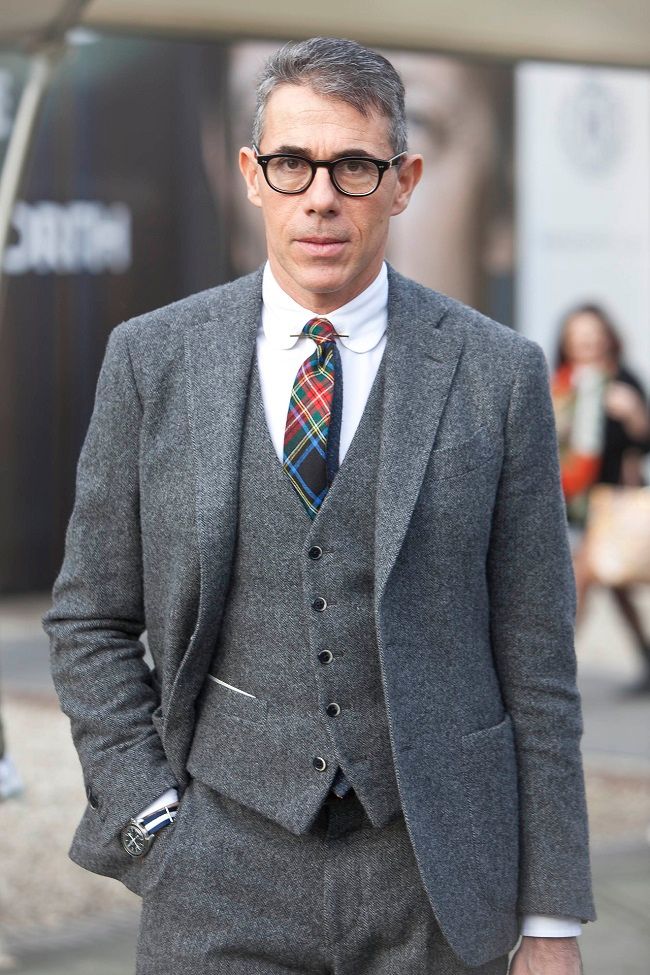 Plaid Prints and Glasses
Over the years celebrities have embraced their inner Geek and set it free. Geeks, I mean celebrities like: David Tennant, Mark Ronson, and James Franco (above) are always caught wearing classy dandy-esque, gentleman-like items and by adding the glasses or braces they pull off Geek Chic with ease.
Keep an eye out for tweed/plaid fabrics and add them into your outfits, as well as this season's statement pieces: patterned cardigans and knitwear.
Give it a try – forget sexy, bring the geek back to your life. Whatever you do just don't bring out that 'cool' science tee, in-fact, why don't you bin it?
comments powered by

Disqus
Comments