MEN OUTSPENDING WOMEN ON FOOTWEAR
Written by Menswear Style in Trends on the 12th November 2013 / Men Outspending Women on Footwear
There's a familiar refrain that the more prudent man out there uses whenever the topic of shoes comes up in conversation with his better half: "HOW MUCH?"
It's usually delivered at high volume, in an unnaturally high pitch and out of a face that's disbelieving, aghast, horror-stricken. However, a recent piece of market research suggests that those penny-pinching men are in decline and being replaced by a new breed of style-conscious fashionistas who are more than happy to channel their funds into fantastic footwear.
The figures
Market research company Mintel grilled a cross section of the public on their spending habits and followed it up with some serious number-crunching. The results suggested that in the current climate, the biggest spenders on footwear are packing a Y chromosome.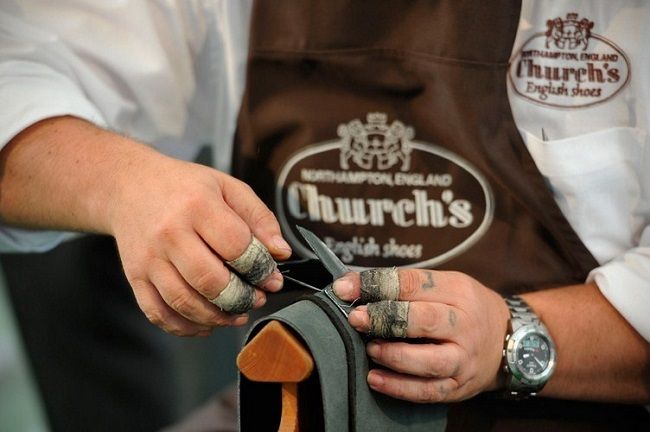 Church's Shoes
Who knows, maybe it's that rogue Y chromosome that gives modern men such a penchant for great shoes – the science is probably a little sketchy here, but the numbers speak for themselves. It's not that women are spending less on shoes these days either – it's that style-savvy chaps have caught onto the fact that a good pair of shoes has the power to right all sorts of sartorial wrongs.
Of course, there's no suggestion that your average man's wardrobe harbours a greater number of shoes than your average woman's wardrobe. While women are happy to maintain a large collection of shoes to satisfy all occasions, men prefer to spend big on a more modest collection of more versatile shoes – so financial prudence hasn't been trampled out of existence altogether.
The favourites
There's no harm in men choosing to spend on shoes. Few items in the wardrobe have as much power to impress. A formal suit and a smart-casual ensemble are equally likely to be given greater accent by a really tasteful pair of kicks, and it's the old-time classics that are proving the most popular.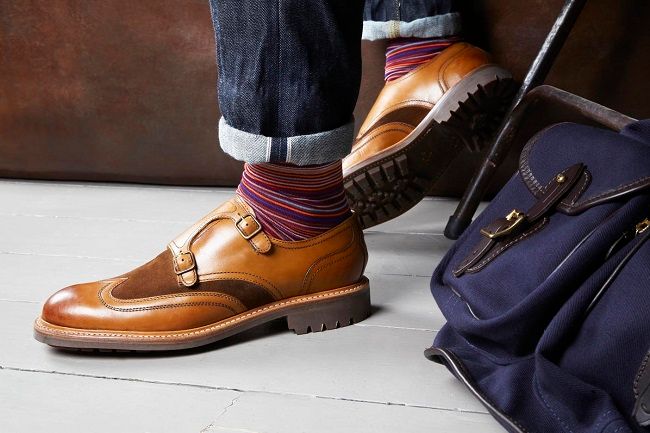 Oliver Sweeney
Desert boots are arguably the favourite fashionable factotum for most men thanks to their incredible versatility. Other particular preferences include smart-casual stalwart, the brogue; lynchpin of the formal selection, the Chelsea boot; essential style proteus, the Oxford shoe; and other mainstays like the trusty blucher and the indefatigable chukka boot.
That's without mentioning the huge variety of trainers on the market. Most shoe racks play host to at least one pair of Converse and all manner of pumps and plimsolls complete the casual collection.
The fashion market
But we're not just voting with our feet here. Men are spending more on all items in the wardrobe because we're keen to make an impression.
The High Street has always been a little short on choice for fashionable men, especially in comparison to the concentration of respected women's stores in your average shopping quarter, but the vintage market is really booming at the moment and this may have influenced spending habits.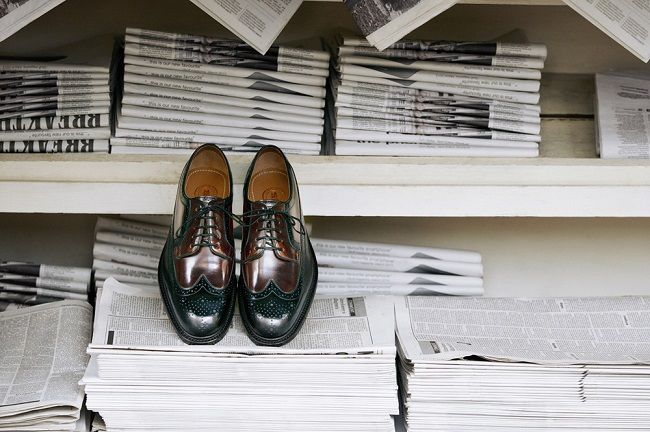 Clarks Autumn/Winter 2013
Then there's the online market, which offers fashionable men the chance to try all sorts of new brands. As astronaut Commander Dave Scott mused sagely from the moon, "Man must explore" – he just neglected to mention that it's a whole lot easier with an internet connection.
Shoe-loving men are not necessarily shoe-shop-loving men; the web gives them a more hospitable environment in which to spend their cash. There's even something in the argument that the fashion industry is targeting younger people these days, with the boutique influence on the High Street and collaborations between respected designers and the affordable stores.
Men are sharing the fashionable playing field with women from their teens upwards, which means they're a little more discerning by the time they have money to spend on fashion.
Whatever the reasons for the trend, one thing's for certain: there's an awful lot of stylish gents out there flexing their fashion sense and basing their entire look on a great pair of shoes.
It all stands to make the British High Street an altogether better setting and who can argue with that? Cloggs.co.uk has an excellent assortment of men's shoes from some of the UK's favourite brands.
comments powered by

Disqus
Comments