MENSWEAR STYLE X CITIZEN
A SPRING/SUMMER 2014 STYLE GUIDE WITH CITIZEN ECO DRIVE
Written by Menswear Style in Get the Look on the 12th May 2014 / Menswear Style x Citizen
Photography by Gemma Boyle
If you're frequent readers of MWS, chances are, you already know what the latest SS14 trends are. But when we teamed up with the iconic watch label Citizen and was challenged to style outfits not only representing the new season trends, but to match with 3 watches from their newly launched DRIVE collection, we just had to rise to it.
Three of the most prominent trends are the foundations of this summer style guide. Varsity Jackets, Panama hats, Raincoats, Linen and other key staples pack out the wardrobe of this edit. Not to mention 3 great watches which we carefully picked out, one which we will be giving away in a competition in the near future [stay tuned] to a lucky reader.
Trendy Fisherman
Expect to see this at all the British music festivals this season. Trawlermen with massive beards will arrive at these festivals after a 6 week season at sea.
The good news is that not only are there high quality and spendo raincoat options, there are some very cool cheaper highstreet designs too.
For the footwear, all you need is a pair of wellies and some canvas boots, it's really as simple as that.
Some music festivals have become the new street style hunting ground for fashion labels and magazines. The last 2 we attended [Coachella and Glastonbury] we saw first-hand the significant changes to style efforts at festivals.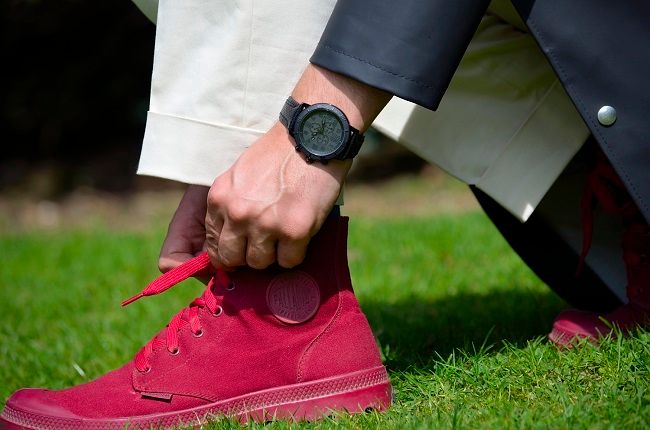 The all-black £199 46mm Citizen watch is part of the BRT [Be Right There] collection which fuses bold and detailed styling with functionality to create a chronograph that is always on trend and a perfect partner for any occasion. Worn with Stutterheim raincoat, Aqua by Aqua t-shirt, Palladium boots, Laird hat, Hackett trousers.
Sportswear Luxe
Remember when you were a kid and you'd come home from school, throw on some trackies, trainers and a football shirt, and go out and play on the street with your mates?
If it wasn't for your mum insisting on washing your clothes, you'd wear that outfit for at least a week [unless you got any noticeable muddy stains on them].
Well, this is pretty much a trend now. Sneakers in business meetings, Varsity easily winning the jacket game, sweatpants being seen outside the gym or living room. This is probably the most comfortable trend to wear ever!
The only problem is that it's not as simple as paying a visit to Sports Direct where £100 will get you a ton of clothing. Nope, we're talking Moncler, Versace, Raf Simons, Alexander McQueen, Comme Des Garcons... yes, they're all offering sportswear!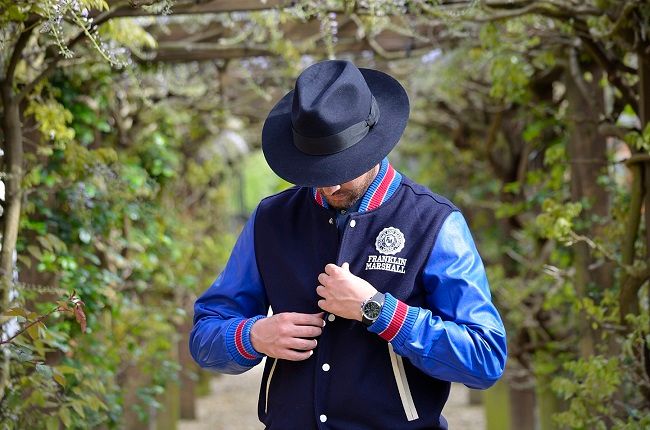 This £179 45mm Citizen watch is part of the AR [Action Ready] collection and offers a sporty and smart look for all adventures. Perforated patterned straps, punched detailing with luminous accents and super sleek colourful chroma finishing. Worn with Franklin & Marshal varsity jacket, Lacoste polo shirt, Laird hat, River Island trousers.
Preppy Gatsby
The Great Gatsby look has become a little bit preppy lately. He's now wearing Chino's, brogues and carries a document holder.
Summer tailoring continues to be playful this season with plenty of hats, windowpane, checks, stripes and pastel colours.
This time around it's a little bit more versatile, simply lose the bow tie and jacket, roll the sleeves, open the neck and you've got a laid-back casual BBQ-with-the-mates look transformed from this formal garden dinner with the parents look.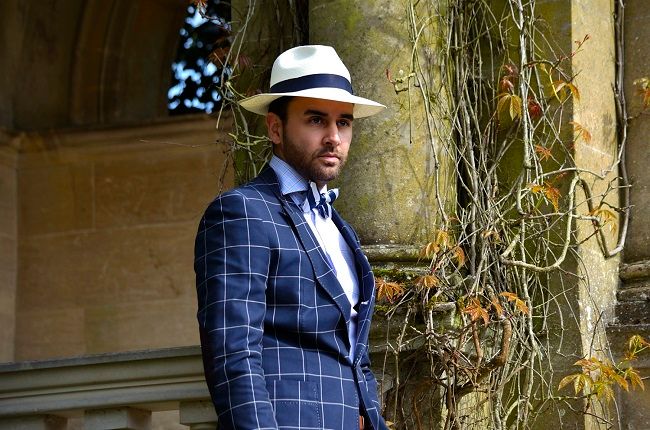 This silver Citizen £199 41mm watch is part of the HTM [high tech machine] collection and features bold and edgy styling. The contrasting colour rings encircle the design to enliven, whilst the punched detailing on the dial adds a unique air of spirit and character. Worn with Laird hat, Smart Turnout bow tie, Eton shirt, Ted baker blazer, Reiss chinos, Oppermann document holder.
Comments
comments powered by

Disqus