TOP THINGS A GUY NEEDS FOR UNIVERSITY
Written by Menswear Style in Tips & Advice on the 4th September 2013 / Top Things a Guy Needs for University
Going to university is an exciting time in your life. As daunting as it may be, it does give you an excuse to go shopping for some exciting new gadgets and gizmos with that student loan.
So here are the top five things that a male student needs - or wants - when leaving home and going to university.
Laptop and Tablet
Every student needs a laptop. In today's world more people take notes in lectures with their laptop or tablet than with the old-fashioned pen and paper method.
It's important to be able to connect to the internet and social networking is a huge part of university life to find out what is going on socially.
A laptop is also handy for writing essays on - don't forget you're at university to work as well as play!
Bean Bag
Every male student needs a bean bag to chill out on. If you want to be the king on campus, you need to have a cool room where people want to hang out with you in.
Bean bags are great for slumping on whilst playing video games, which brings us swiftly on to the next thing on our list.
Games Console
Having a games console really helps you to make friends. In your flat, for example, you can invite your new roommates to play your favourite game with you - it's a fantastic bonding activity.
Make sure you have a large collection of games available. If you need any more you could always sell your old computer games online in order to get the money to buy the latest game.
Jeans, Hoodie and T-shirt
The male student's uniform consists of a pair of jeans, a zip-up hoodie and a T-shirt. Oh, and plenty of clean underwear! As boring as it sounds this is a great outfit for wandering to lectures in because it is so incredibly comfortable, casual and cheap.
You should embrace this time in your life when you get to wear what you want and not a business suit. You could have to wear a shirt, tie and blazer for the rest of your life, so enjoy it whilst you can!
An Alarm Clock
Socialising is a big part of university life and it can take its toll on you. In order to combat lie-in fever you need to ensure that you take an alarm clock and set it.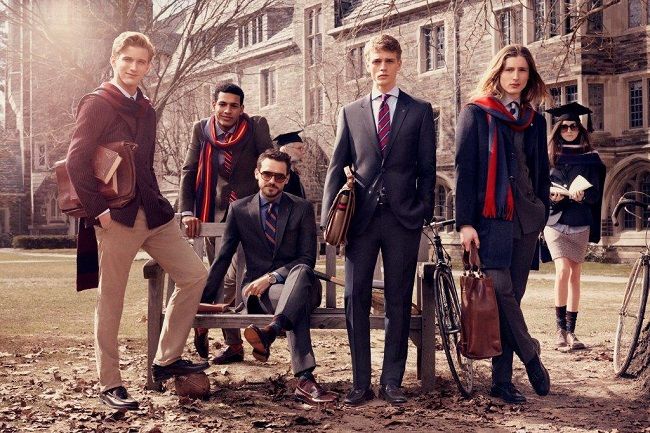 99% of students do not dress like this
Otherwise you will miss most your lectures and graduate with a 3rd. You will have to train yourself not to click the snooze button more than once. Going to university is a big step but almost everyone enjoys their time there and doesn't want to leave when the time comes.
Make sure that you take the things in this list with you. The best advice that can be given to you is to just be yourself.
University is fantastic fun and a lot of work. If you can manage your time well, you're bound to have incredible success.
Comments
comments powered by

Disqus