WHY ARE LUXURY WATCHES SO EXPENSIVE?
Written by Leo Parker in Tips & Advice on the 20th September 2013 / Why Are Luxury Watches So Expensive?
We all love luxury watches, right? But why is a Breitling so much more than a Casio and why can you buy 100 Superdry watches for the same cost as a single TAG Heuer?
They're both just watches, right? Well, yes, but also a mightily resounding NO!
It is, if you'll excuse the admittedly terrible pun, a question as old as time as to why luxury watches are so much more expensive than "designer" watches and, truth be told, there are all sorts of reasons that a high-end timepiece will cost you the same amount as a car and you can pick up a Casio with the change that you find down the back of your sofa.
First and foremost, the main difference between the likes of a Breitling, IWC, Audemars Piguet or Baume & Mercier watch in comparison with the lesser name brands is that of heritage and prestige.
The aforementioned brands have over a hundred years of watchmaking tradition under their belts and herald from the home of watchmaking, Switzerland. This adds additional cache and heritage to their brand and allows them to charge a premium for their watches that simply cannot be accomplished by the designer watch brands like Lacoste and Armani Exchange.
Roger Federer endorsing Rolex
Needless to say, it isn't merely heritage that is the reason that you are paying thousands of pounds for a luxury watch. The way in which your Zenith, TAG Heuer and Rolex watches are manufactured, and the materials used, are far above and beyond that which you will find in a designer timepiece.
The manufacturing of a luxury watch involves the use of top quality materials, cutting edge machinery and highly skilled workers and the intricacy of their design is on a whole different level to those that you will find from watches under £500.
The vast majority of luxury watches from the world's leading watchmakers will have a painstakingly crafted automatic movement (often developed in-house) and when you compare this to quartz movements that you will typically find in the lower priced timepieces, the reasons as to why they are more expensive begin to become clearer.
Although, it's probably important to point out that luxury watches are only so expensive because people are prepared to pay this amount of money for them. If no one ever paid £6,000 for a Breitling or Bremont then they wouldn't be priced at that amount but the fact remains that consumers are invariably to pay more for the luxurious construction and heritage of these brands, so they can continue to be sold at this higher amount.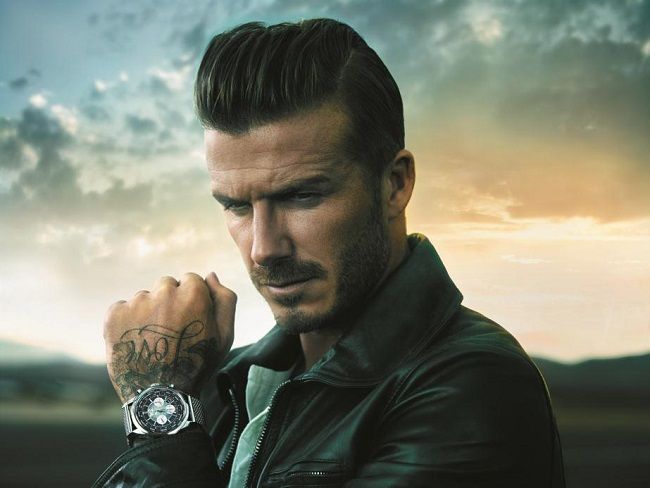 David Beckham endorsing Breitling
Another chief reason as to why luxury watches are so expensive is due to the fact that they are world-wide brands and absolute marketing machines. As you can see above from the advert of David Beckham wearing a Breitling Transocean timepiece, the world's leading watchmakers are capable of getting some impressive brand ambassadors behind their timepieces and this adds to their allure and perceived value still further.
The world's top watchmakers - we're talking your Rolex, Breitling, IWC - are so exceptionally skilled at making their products so incredibly aspirational (not just through celebrity endorsements, I hasten to add) that the cost of the timepiece ceases to become an issue and the consumer adopts the mindset that they must have one, no matter the cost. It is important to realise that luxury watches are priced at a number of different levels - you can pick up a TAG Heuer for under £1500, for example, and, at the other end of the spectrum, you have your Hublot's and Audemars Piguet's which often cost in excess of £20,000.
There will be a high-end timepiece to suit more or less any budget and you can definitely find a style to match your own tastes in the dozens of different luxury watchmakers there are out there on the market.
So, to conclude, there is no real one tangible reason that a luxury watch costs so much more than a designer one. It is a combination of reasons which come together to make the likes of Rolex, Breitling and IWC the "luxury" brands and with a higher perceived sense of value and when you combine this with the materials used and the method of manufacture, you cannot really argue that a luxury watch isn't worth more despite doing the exact same job as a £20 Casio - telling you the time.
Comments
comments powered by

Disqus